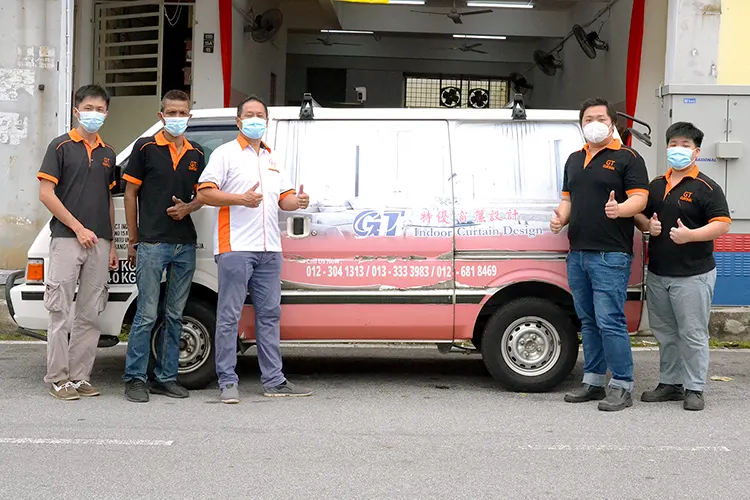 Since GT Indoor Curtain Design fitted the first made-to-measure curtain in 2008, we've been dedicated to exceeding our customers' expectations every step of the way. And we are considered as one of the leading window coverings companies in Klang Valley and Selangor.
Our Experienced Staffs
Employing over 15 qualified staff members we offer extensive experience in all aspects of our business and give your both confidence and security in making covering your windows the ultimate retail experience.
Affordable Price
Our exclusive "Free make" curtain fabric range means you won't be charged anything for the making of your curtains. Because we have the ability to charge you less and offer you more.
Our Product Range
With over 150 fabric designs, including over 50 exclusive fabrics, we offer you the largest range of fabrics and samples available. We don't want you to have to try and guess from using a tiny fabric sample. If you come into our showrooms you can get MORE of an idea how it will look with the finished products.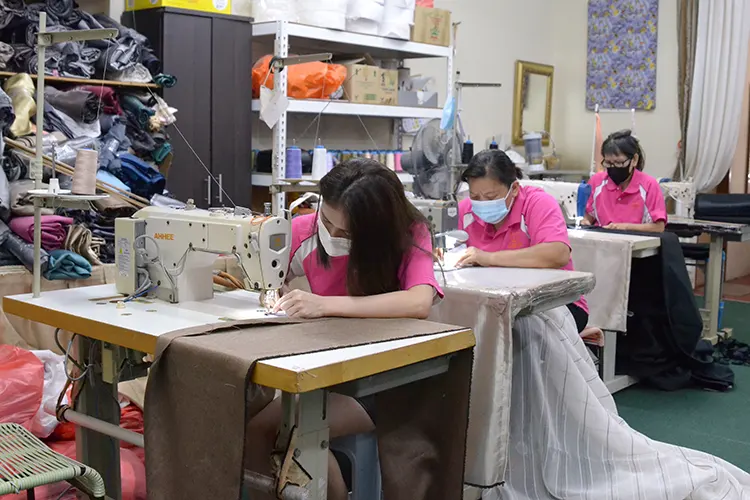 Skilled manufacturing team
Our team is made up of people who have a wealth of curtain measuring, designing, making, and fitting experiences. Either on the retail or on the making side, so we can offer unrivaled experience and knowledge to ensure that you get the perfect set of window coverings for your home.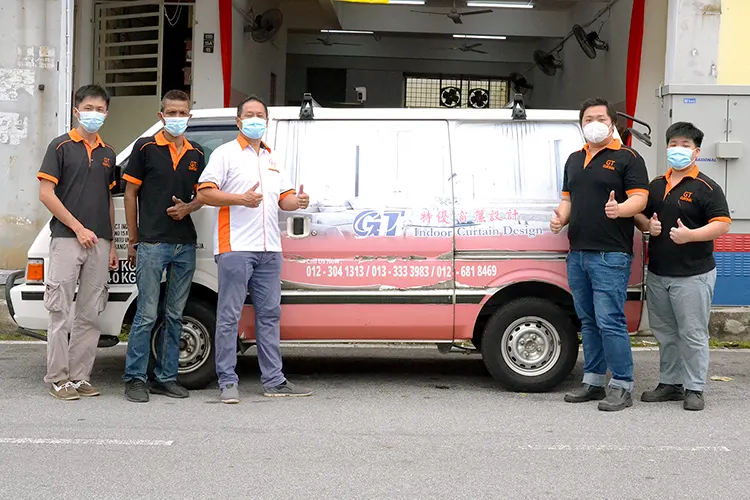 Experienced, professional staff
Our team of experts, from our skilled workers and our installers, are the roots within our company and are all dedicated to facilitating a smooth and efficient installation of your custom window treatments
MISSION and VISION
To provide and supply fashionable trend of curtain and other product with the quality service, and continuously to meet the customer expectation.
To produce a quality product into the market and make customer satisfaction for the product.
Our products and services range:
Curtain Fabric
Curtain Track
Tinted Film
Timber Blinds
Upholstery Sofa
Flooring
Vertical Blinds
Carpet
Mosquito Netting
Roller Blinds
Painting Works
Roman Blinds
Wallpaper
Some of our lovely clients
Thai Odyssey
TM
Avani Sepang Gold Coast
Istana Klang
Various Hotel
Various type of houses